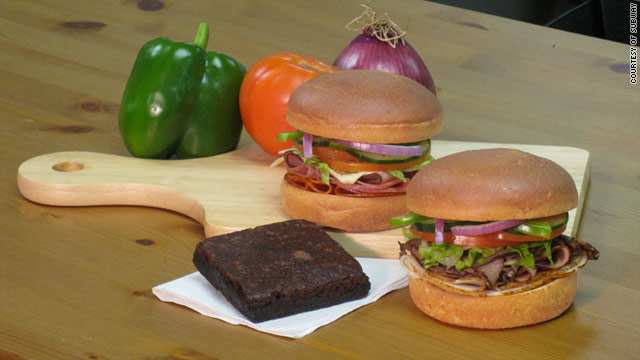 TK Kenyon, the Celiac Maniac, is pleased to tell you that Subway, the sub sandwich store,
is testing GF buns
in Texas!
<-- Actual picture of the buns!
If you live in Texas, by all means, hie thee to a Subway and support this wonderful initiative.
I'm going to write to the corporation right now (
here's where you can, too
) and ask them to take this nationwide.
There's a brownie, too!